Keep your oil safe this winter
28 / 11 / 17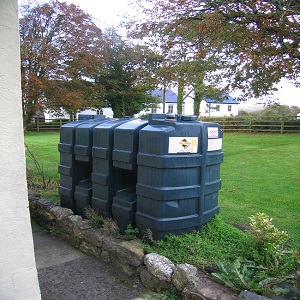 As winter approaches and temperatures drop, it's time for those of us with oil fired heating to make sure our oil tanks are full. But you need to make sure your delivery doesn't cost you and the environment dearly.
Make sure that your oil tank has no signs of leaks and that the delivery driver can access it safely. We recommend you check your oil tank before you place an order. This will help you protect the environment and reduce the risk of the disruption and costs of any clean-up.
Go out and walk around your tank, look for possible problems; our regular checks guide will help.
Try to be at home or on site for the delivery, so you can make sure your tank isn't overfilled and you will be on hand to help if there's a problem.
Janine Ballantine of the Scottish Environment Protection Agency said:
'If heating oil is spilled it can cause serious problems, especially in soil and water. It can pollute rivers, harm wildlife and contaminate ground and drinking water. In addition, the costs of both the lost oil and of any clean up can mount up. Clean up costs can be large and are not always covered by household insurance policies.
So it is essential that oil storage tanks are well supported and in good condition with safe access. Inspect the tank and pipe work regularly and never buy more oil than can be safely stored.'
If your tank starts leaking after it's been filled, you need to take action:
Try to stop the flow of oil, for example turn off valves
Try to stop the oil soaking into the ground or going down drains
Contact your insurance company and oil delivery company to arrange for the oil to be cleaned up
Report the spill on 0800 80 70 60, lines are open 24 hours, calls are free from land lines but there may be a charge if you're using a mobile
Our 'Dealing with spills' guide has more tips
Oil Care Campaign
28 November 2017